This Lab will be completed primarily using ArcGIS Pro. The first time you open ArcGIS Pro (and potentially from time to time depending on automatic filesystem maintenance) ArcGIS Pro will need to be configured for licensing.
Search for ArcGIS Pro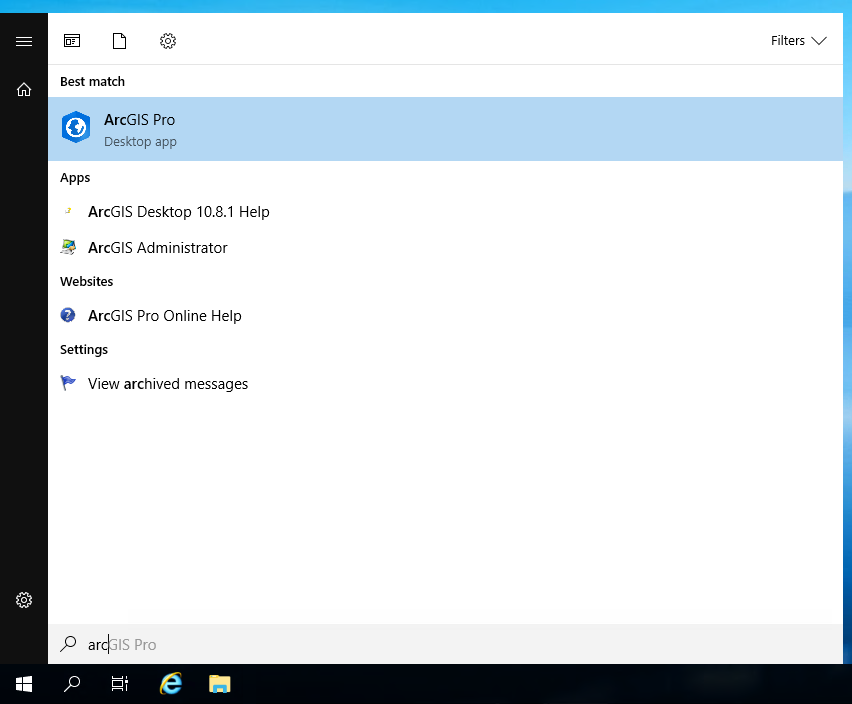 You will see a login screen, at the bottom of this: click configure licensing options.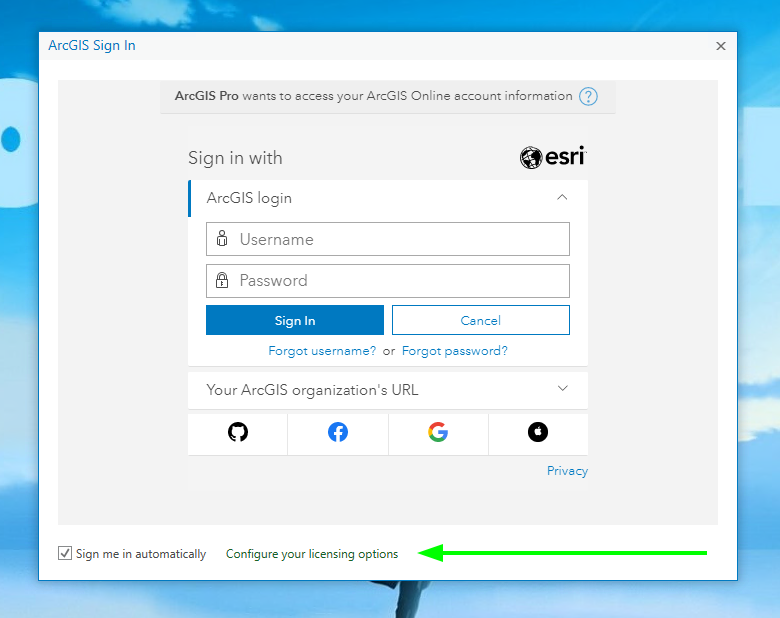 Set Licence Type to 'Concurrent Use Licence'
Licence Manager to 'gis-licence-1.gis.unbc.ca'
Add a backup, then set the backup to 'gis-licence-2.gis.unbc.ca'
Finally select all the check boxes in the Licensed column and press OK.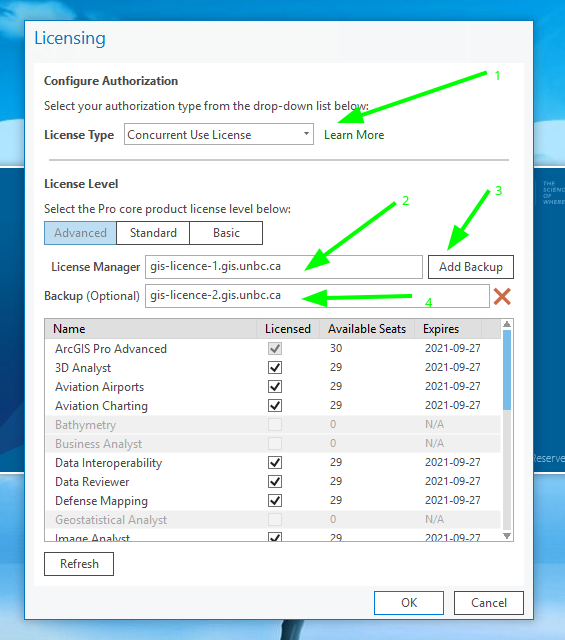 And allow ArcGIS Pro to restart. (You will need to relaunch after pressing OK).