Accessing the GIS Lab
The GIS Lab is available 24/7 to students enrolled in a GIS class; while the lab is not being used for other classes (see the home page https://gis.unbc.ca/ for the schedule), you may use the lab while other classes are ongoing so long as all students registered for the class have a computer, and you are not disrupting the class.
To have your student ID activated to open the GIS Lab, please fill out the following form up to your phone number https://www2.unbc.ca/sites/default/files/sections/facilities/keyrequestform-20190110fillable.pdf, and e-mail to matt.mclean@unbc.ca
If you would like to work on your assignments from home, you can connect to the GIS Servers remotely with the instructions available here: https://gis.unbc.ca/support/remote-access-gis-servers/
Saving Files
An overview of the file system is available here: https://gis.unbc.ca/support/gis-filesystem/. It is essential to remember to save your work in your K: drive; most software will default to saving in your profile on the C: drive; however the C: drives are periodically cleaned, and there is no way to recover these files.
When saving files to ensure compatibility with all software, please refrain from using spaces or symbols in your file names. If you need to separate words, please use hyphens, underscore, or CamelCase.
The preferred file format for assignment submissions is a single file, named GEOG457_2022_lab1_McLean.pdf; if your submission has multiple files, please submit a .zip. For example, I might submit an assignment for lab one as:
GEOG457_2022_lab1_McLean.pdf
For files that are too large to e-mail you can send your instructor the path to the files on your K: drive and they will be able to review your assignment. I would recommend making a folder for GEOG 457, as well as a subfolder for each Lab.
Creating Accounts
We will be using various online data sources throughout the course; ass accounts may not be immediately active,e we will create these accounts now.
USGS Earth Explorer – https://ers.cr.usgs.gov/register
Copernicus Open Access Hub – https://scihub.copernicus.eu/dhus/#/self-registration
Google Earth Engine – https://earthengine.google.com/signup/
Microsoft Planetary Computer – https://planetarycomputer.microsoft.com/account/request
PCI Catalyst (Previously known as Geomatica) Refresher
Band Selection
Open PCI Catalyst Focus, and load the .pix file L:\GEOG457\Lab1\georga-russia2015.pix
Right-Click on the image and open the RGB Mapper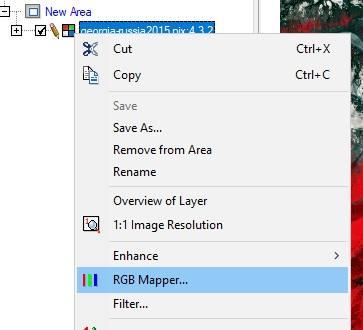 Visual Enhancement
It is often desirable to stretch our data for display, and we do this from the Enhancements button on the toolbar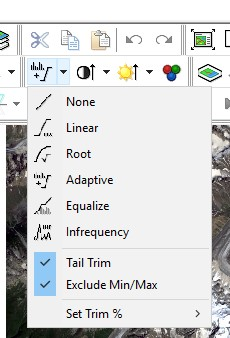 Examining Location
It is often helpful to know where we are working, along the bottom of the Focus windows you will see some information: Scale, Sampling, Location, and intensity of the bands being displayed. This information always matches the crosshair on the screen, which can be moved by clicking anywhere on the map image.

Landsat Data Download
Housekeeping when downloading data:
By default your web browser has likely saved your files in C:\users\<user>\Downloads, once your files have completed downloading, please extract the zip onto your K: drive, once you confirm it has unzipped properly delete the zip from your downloads folder. Our C: drives are limited in size..
---
Go to https://earthexplorer.usgs.gov/
You will then need to define your area of interest in step 1, there are 3 primary ways to accomplish this.
Search for your feature (USGS may or may not have records for your feature)
Pan the map to the area you are interested, and click the "Use Map" button.
Or start clicking on the map to create a polygon.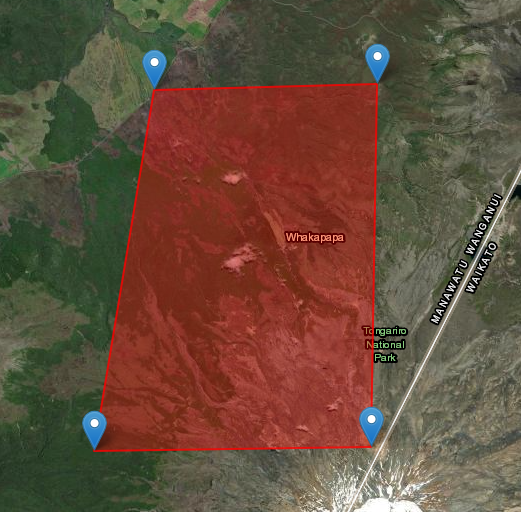 For step 2, define your date range, and pay attention to the tab that allows you to set cloud cover.
Finally find Landsat 8-9 OLI/TIRS C2 L1 in the product tree.
When you click results you will see a list of products that match your criteria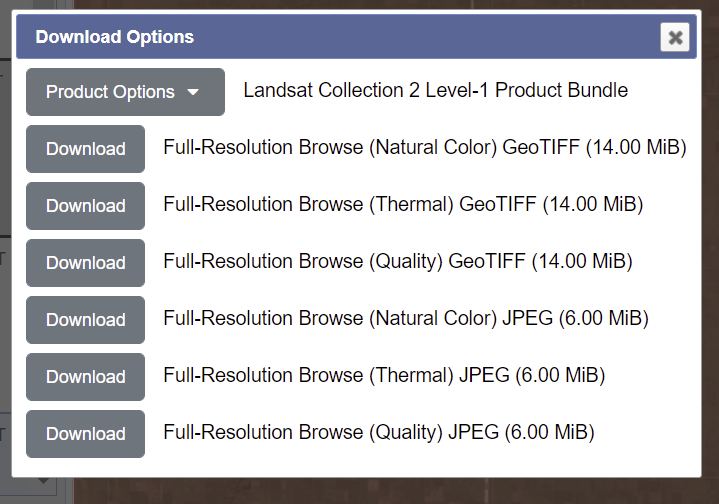 Then select the bundle at the top of the pop-up window.

Assignment (2 Points)
Using the Georgia data, what date was this image captured? (hint: all the image information is in the MTL.txt file within the folder L:\GEOG457\Lab1\georgia).

Use earth explorer to download a scene of Mount Ngauruhoe in New Zealand (some of you may know this as Mount Doom), select a scene that has less than 10% cloud cover.

Display the data using band combination 6, 5, 4 then submit a screenshot (You can capture a screenshot by pressing [Win] + [Shift] + [S], drag a box to select what to capture, the image is now on Your clip board ready to be paste into a document).Along with the Row and Path of your scene the numbers as text.

When summitting assignments please submit PDF files with the naming convention
GEOG457_2022_labX_lasname.pdf, replacing X and last name, as an example this week I would submit GEOG457_2022_lab1_McLean.pdf

Email your completed assignment to matt.mclean@unbc.ca before the start of next weeks lab.